Posted January 18, 2017
Swift Industrial Power names territory manager
Swift Industrial Power announced that Nathan Jones has been named territory manager for the state of Alabama and the panhandle of Florida.
---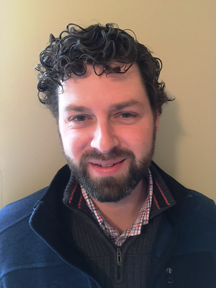 Jones will work alongside customers in a collaborative effort to ensure they are provided the best solutions to meet their direct (DC) power needs.
"By adding Nathan as a territory manager, we believe we are even better positioned to continue our growth across the south as he brings a wealth of industry knowledge and experience with him to this position," said David Gary, Swift Industrial Power general manager. "All of our sales territory managers have extensive experience, and we expect that they will play an important role as we seek to drive sales of our products and solutions."
Gary said that Alabama continues to be a focal point for growing the 52-year-old company, with locations in Birmingham, Dolomite and Mobile.
"Swift Industrial Power is a well-respected company and a huge player in the industrial power industry," said Jones. "I look forward to working with our experienced sales team to further grow this territory and work alongside our customers to make a positive impact on their business."