Posted January 31, 2017
Cline Tool names national sales EVP
Cline Tool appointed Mark Ritchie to the newly created position of executive vice president of national sales.
---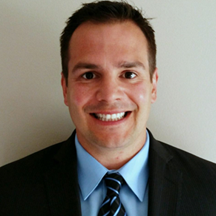 Ritchie will be responsible for the national sales team, new business development and expansion of existing markets.
"We are excited to welcome Mark Ritchie to Cline Tool. He will be responsible for expansion and continued growth as we look to further diversify and grow our business," said Cline Tool president Jim Long. "Mark's leadership and extensive industry experience in previous roles at Gleason, Star-SU and SL Munson have given him a strong foundation. He brings a wealth of knowledge to all areas of our business, including design and manufacturing of custom cutting tools, engineering services, distribution, integrated supply programs and project management."
Ritchie holds both a Master of Science Degree in Project and Strategic Management and a Bachelor's Degree in Industrial Technology from Northern Illinois University.
With locations in Newton, Iowa, and Rockford, Illinois. Cline Tool serves industries including agriculture, oil and gas, construction equipment, automotive, appliances, medical and hydraulic valve controls.