Posted February 2, 2018
SBP Holdings names new president
SBP Holdings announced the appointment of Pete Haberbosch as company president, replacing Don Fritzinger, who will remain as CEO.
---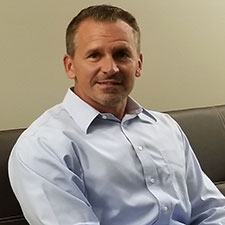 Haberbosch joined SBP's Singer Equities business vertical in 2014 as a vice president of its Hampton Rubber platform, and then its Summers Rubber platform business, before being named a vice president of Business Development for SBP Holdings.
In this new role, Haberbosch will continue in the strategic acquisition pipeline development and marketing efforts supporting the organic and acquisition growth of Singer Equities and Bishop Lifting Products. Prior to joining Singer, Haberbosch held a number of management roles for the Gates Corporation and Fenner.
"Pete brings a great deal of energy and diverse skill sets from his background in the fluid power, industrial rubber and power transmission industry over the past 25 years," Fritzinger said. "Pete, along with Sam Petillo, president of the Singer Equities industrial rubber distribution business, Harold King, president of the Bishop Lifting business and Craig Osborne, SPB Holdings group CFO, create a dynamic leadership team."
Singer Equities specializes in industrial hose, hydraulic hose, conveyor belt and gasket material fabrication and services. Bishop Lifting is engaged in the fabrication, distribution and rental of wire rope and rigging products and services. The combined entity has 58 locations throughout North America with more than 1,050 employees.