Posted April 22, 2016
North American Tool celebrates 30 years
North American Tool Corporation, a manufacturer of special taps, threading dies and thread gages, is celebrating its 30 year anniversary.
---
N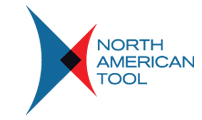 orth American Tool was founded in 1986, in South Beloit, Illinois, by father and son team, Kenyon Y. Taylor and Roger Taylor, who together recognized a need for a special tooling company to service a growing U.S. market.
Today, the company continues its commitment to quality and service by offering customers a full range of custom designed cutting tools made in the USA, and a technical service department that customers count on for personalized service and quick response.
"This is an exciting time for our organization – we are very fortunate to have had the support of our community and our industry for 30 years," said North American Tool president and CEO, Curt Lansbery, "We thank our associates, our customers, and our colleagues for their loyalty and dedication."