Posted April 25, 2017
Rhodius USA acquires Sundisc Abrasives-managed business
Rhodius USA, the North American subsidiary of German industrial group Rhodius, has acquired the Rhodius-branded business of former exclusive importer Sundisc Abrasives.
---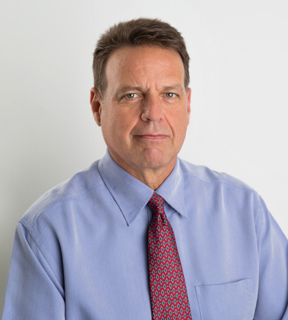 Mark Linn, vice president sales and marketing, Rhodius USA
The company said the acquisition will allow more effective and extensive distribution and support of Rhodius industrial abrasive products across the United States.
Announcing the acquisition, Rhodius managing director Andreas Ehrler said that acquiring the new subsidiary was part of a long-term group growth strategy that has recently included intensive investment in sales offices and production facilities in the Middle East, Asia and South America, resulting in a current export share of 70 percent of total Rhodius production to more than 100 countries worldwide.
Operations in the United States will continue out of the recently completed location in St. Louis, Missouri. The 65,000 square-foot facility provides logistics and training as well as an advanced customer service department.
"The existing partnership enjoyed between management teams on two continents will continue to form the basis of close cooperation in the future," Ehrler said.
Prior to the acquisition, the U.S.-based arm of Dutch-headquartered Sundisc Abrasives was sole importer of Rhodius products for the North American market, a status earned in 2007 because of a successful focus on the distribution of abrasives for private-label customers in North America, Canada, Mexico and South America.
Mark Linn, vice president sales and marketing for Rhodius USA, explained that the incorporation of Sundisc's Rhodius-branded business as a subsidiary would allow smoother, more effective transfer of products between the group's European factories and customers in North America.
"Equally as important, it will also allow the more rapid communication to these factories of the unique needs of our USA customers," Linn added.
"I believe that proximity to the customer, on-site customer care and regional adaptation of our products to local applications and special circumstances will continue to distinguish Rhodius both nationally and internationally," said Linn.