Posted May 16, 2017
Sandvik Coromant names new president
Nadine Crauwels has been appointed as the new president of Sandvik Coromant.
---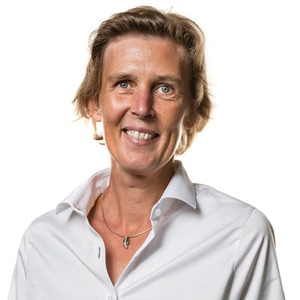 Crauwels previously worked as vice president and head of customized solutions and strategic relations. She has had roles within sales, product management and production introduction and also as Sandvik Coromant manager for Switzerland. She joined the company in 2000 and has more than 22 years of experience in the manufacturing industry.
"I am very pleased that Nadine will take on this new role since she is a solid and modern leader with extensive knowledge and experience from our industry. Her leadership, along with the strong team in Sandvik Coromant, makes me feel highly optimistic for the future development of Sandvik Coromant," said Klas Forsstrom, president of Sandvik Machining Solutions, who previously held the position as president of Sandvik Coromant.
"This is very exciting and I am looking forward to this new opportunity to continue to develop this fantastic company. Sandvik Coromant is in a great position already today with leading products and solutions that deliver value to our customers around the world. Sandvik Coromant is driven by highly skilled and committed employees dedicated to supporting our customers. With the Sandvik Coromant Management team I will make sure we will execute our strategy to lead the industry forward and together shape the future of manufacturing," said Crauwels, "My focus will lie on securing the continuity of Sandvik Coromant's success and strengthening our role as market leader."
Crauwels will report to the president of Sandvik Machining Solutions, Klas Forsstrom, and be a member of the Sandvik Machining Solutions Management Team. Born in Belgium, she has a Master of Science in Mechanical Engineering from Catholic University of Leuven Belgium.