Posted May 17, 2016
Engis Corp. names new president
Engis Corporation, a supplier of diamond abrasives and superfinishing machinery and systems, named Sean Gilmore as its new president.
---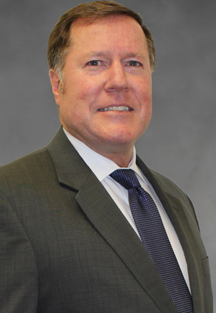 Effective April 1, the appointment was announced by Martin J. Steindler, chairman of the board of the privately-held company.
"Mr. Gilmore has been with our company for five years in a management role focused primarily on activities throughout Asia. He has demonstrated the leadership qualities necessary to move the company forward," Steindler said.
Gilmore, who has 34 years of experience in the industrial diamond business, succeeds Stephen Griffin, who has elected to retire as president of Engis. Griffin has agreed to accept the position of Director – Group Advisor in order to continue to provide guidance based on his 30-plus years of experience.
"With Mr. Griffin's vast experience and valuable knowledge of our company and our industry, he will continue to be an essential resource to the Executive Committee as advisor to ensure continuity within the organization as we plan the future," Steindler said.
Engis Corporation is a manufacturer and marketer of superabrasive finishing systems, including Hyprez diamond products and lapping/polishing systems, precision bore honing machines and tools, mold and die finishing products, and electroplated diamond and cBN dressing and cutting tools.