Posted May 18, 2016
Dynabrade promotes Briggs
Dynabrade Inc., a manufacturer of abrasive power tools, announced the promotion of Steve Briggs to global key accounts manager.
---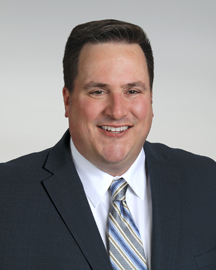 Briggs previously served as territory sales representative, product manager and, most recently, director of international sales. He has 19 years of experience and Bachelor and Master degrees in business.
"I am excited to take on the challenges of this newly created position at Dynabrade," Briggs said.
He will have direct responsibility for key accounts, addressing the changing operational needs of large trading partners and positioning Dynabrade for long-term global sales growth and sustained profitability.