Posted July 6, 2017
Heule Tool names national sales manager
Heule Tool Corporation announced the promotion of William "Bill" Hargrove to national sales manager.
---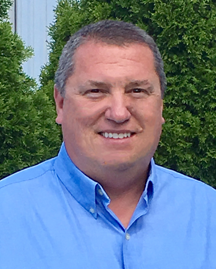 Hargrove will be responsible for the growth and development of the Heule sales force to support national accounts growth throughout North America. He will work closely with independent sales agencies to develop product awareness and application knowledge, find new opportunities, and support all customers.
Hargrove joined Heule in 2007 as an application engineer, and was promoted to senior application engineer in 2010, and national account manager in 2015.
"Bill's 25 years of experience in programming and tooling of machines, as well as working with manufacturing engineers across a wide spectrum of industries, will be instrumental in developing the Heule sales channel. He's a natural team-builder, and his key role will be to build strong relationships with independent sales agencies to increase product awareness," said Heule Tool president Gary Brown.
Heule Tool Corporation was established in 1988 to support a wide range of hole-finishing tools for ID/OD deburring, countersinking, chamfering and counterboring for larger industrial manufacturing companies throughout North America. The company specializes in high-precision environments from the world's largest companies to the smallest machine shops. Its parent company, Heule Ag, is located in Balgach, Switzerland.