Posted July 8, 2016
Timken acquires Lovejoy
The Timken Company announced that it has acquired Lovejoy Inc., a manufacturer of premium industrial couplings and universal joints, for approximately $66 million.
---
For the 12 months ending March 31, Lovejoy sales were approximately $56 million.
"The acquisition of Lovejoy is a great strategic fit, and we're pleased to add their strong brand to our growing portfolio of industrial brands," said Richard G. Kyle, Timken president and chief executive officer. "Lovejoy features premium products used in challenging applications across diverse markets. While our two companies operate in many of the same markets and channels in North America, the acquisition provides exciting growth opportunities."
Based in Downers Grove, Illinois, with additional locations in the U.S., Canada and Germany, Lovejoy is widely recognized for its flexible coupling design and as the creator of the jaw-style coupling. Lovejoy also manufactures a line of universal joints, hydraulics and vibration dampening products. The company's brands include Lovejoy, Curtis and RunRight products.
Lovejoy employs approximately 300 people.
"We're pleased to become a part of such a well-respected industrial leader as Timken," said Mike Hennessy, chairman of the board of Lovejoy. "Under Timken ownership, Lovejoy's technical leadership and commitment to customers will carry forward seamlessly. It's clearly a win-win for our customers and our employees."
The Hennessy family has owned and operated Lovejoy for four generations and as part of the transaction, Hennessy will be retiring. "We have a great deal of respect for the business, brand and talented team they have built through the years," said Kyle.
This acquisition adds to The Timken Company's growing portfolio of mechanical power transmission products. In recent years, Timken has been diversifying its offering, completing a number of acquisitions featuring products adjacent to its core bearing lines. This includes belts, chain, gear drive systems, lubrication systems and a variety of related services, all marketed under industrial brands including Timken, Philadelphia Gear, Carlisle, Drives and Interlube.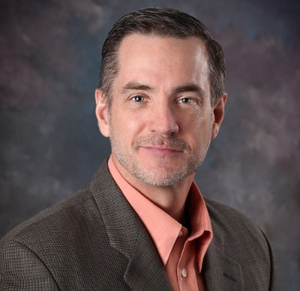 Happach named Lovejoy president
Mathew W. Happach has been named president of Lovejoy Inc. At the same time, Lovejoy's CEO Woodrow "Woody" Haddix assumes the role of advisor to the president, supporting Happach through the transition period.
"Mat brings great experience in the power transmission space as well as broad leadership skills to his new role," said Hans Landin, vice president of mechanical power transmission products for Timken, in announcing the appointment. "He and Woody share the same goal: to build the Lovejoy business and brand while ensuring that customers continue to experience the high levels of service and support that have long been a Lovejoy hallmark."

A Timken associate since 1987, Happach has extensive experience in OE and distribution sales, marketing and planning functions. He has served as director of aerospace bearings, managing director for Europe, managing director for Korea and Japan, and also was vice president of the global rail businesses. Previously Happach also held leadership positions in global marketing and business planning and was the director of sales and marketing for the Timken business in India.
Happach received a bachelor's degree in mechanical engineering from Bradley University and holds a master's degree in business administration from The University of Texas at Arlington. Happach and his wife will relocate to the Chicago area in the near future.
Haddix most recently was chief executive officer of Lovejoy Inc., and has extensive industry experience. Prior to Lovejoy, he held positions in Premier Industrial, Hawk Powder Metal Group and International Harvester. He earned both a bachelor's degree and a master's of business administration degree from DePaul University.