Posted August 17, 2017
PFERD names pipeline channel account manager
PFERD INC. announced the appointment of Michael Roche to the position of account manager, pipeline market.
---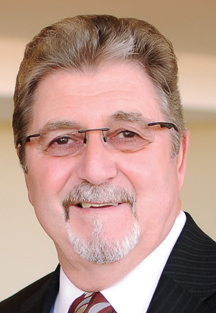 Roche will report to Jon-Michael Raymond, vice president, sales.
Roche will be responsible for developing relationships with pipeline-channel customers in both the U.S. and Canada.
"It's a return engagement for Michael. He previously worked for PFERD in a similar capacity and we're glad to have him back," said Gene Huegin, president. "We have a strong offering ideal for the pipeline industry and are excited to have Michael on board to promote and educate user on PFERD solutions for their specific applications. His comprehensive background in the industry, both domestic and abroad, will allow him to be of excellent support to our customers and will help fortify PFERD's brand equity and strengthen our position in the industry."
Roche added, "I've traveled pipelines throughout the U.S. and one thing I know for sure is that PFERD has an excellent reputation for its products. I'm glad to be back on the PFERD team and I plan on doing all that I can to further strengthen our position in this important industry."
Previously Roche was Product Manager for PSS Companies, Houston, TX. Prior to that position, he was Manager, Pipeline Markets for PFERD and
was Co-owner of NorTech Specialized Services.