Posted September 19, 2016
Rockford Systems names new marketing VP
Rockford Systems, a provider of machine safeguarding products and services, has hired Carrie Halle as vice president marketing.
---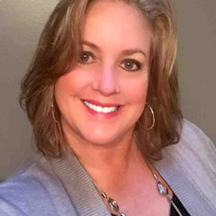 She will report directly to Joe Nitiss, CEO of Rockford Systems. In her role, Halle will be responsible for managing all of the firm's strategic and marketing programs, with a short-term focus on web development, re-focusing the brand, channel marketing programs and strategic growth initiatives.
"With the addition of Carrie, we will communicate to our current and new customers the tremendous value and safety culture inherent in the Rockford Systems broad portfolio of solution and products," said Nitiss. "I am confident that someone with Carrie's vast commercial marketing experience can help implement strategies and programs that will aid Rockford Systems position within its market place. With her direction, marketing will be actively involved in significantly improving our customer user experience and accelerating top-line growth for the business."
Halle's major function and focus will be to spearhead and support strategic sales and marketing activities, and implement programs that will present a unified brand identify for Rockford Systems. In addition, she will be responsible for providing strategic direction for major market initiatives, including brand and product strategies, market intelligence, web marketing efforts and social media, marketing services, and voice-of-the-customer interaction.
She brings more than 25 years of B2B marketing experience to the position. She has extensive global experience in planning, branding, product management, segmentation and marketing communications. Prior to joining Rockford Systems, Halle's most recent roles included new product development and product line manager for Magid in Romeoville, Illinois, director of global marketing at Dover-PSG in Oakbrook Terrace, Illinois, new product development and product category manager at Sloan Valve Company in Franklin Park, Illinois, and marketing manager with Emerson Electric-Professional Tools Division-Knaack LLC, located in Crystal Lake, Illinois.
She holds a Bachelor of Business Administration in marketing, management and advertising, and an MBA from the University of Wisconsin.