Posted October 3, 2017
Epicor names new CEO
Epicor Software Corporation appointed Stephen Murphy, former president of OpenText, to the role of CEO.
---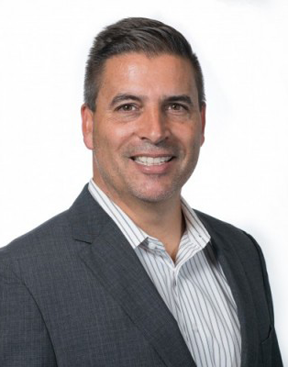 He will replace current president and CEO Joe Cowan, who will retire at the end of October 2017.
"Over the past four years, we have built a strong executive management team with a mix of proven industry leaders from inside and outside of the organization," said Cowan. "I'm proud of our accomplishments enhancing the customer experience, delivering high quality solutions that empower our customers around the world to grow business, and the many milestones achieved on our cloud transformation journey. I am confident that the board, the team and Stephen will continue to drive Epicor to new heights."
"I am extremely excited to join the Epicor team and have the opportunity to lead this incredible company," Murphy said. "Epicor is poised for greatness—with a strong global team of more than 3,700 employees all focused on the customer experience and delivering innovative products, services and support that enable businesses to grow with ease. Together, we have an amazing opportunity ahead to build on our customer-centric culture of growth and take the company to the next level of success."
Before joining Epicor, Murphy served as president of OpenText, a $2 billion global leader in enterprise information management with 12,000 employees worldwide, where he was responsible for all customer-facing activities including sales, marketing, partners and alliances, global technical services, customer support, professional services, sales operations and cloud services. During his time at OpenText, he was instrumental in the completion and integration of four major acquisitions. His career spans more than 20 years in the technology sector including sales and operations leadership positions at Oracle, Sun Microsystems, and Manugistics, as well as manufacturing and distribution experience leading global logistics and supply chain strategy and major enterprise resource planning (ERP) implementations with Accenture and Procter & Gamble.
Murphy holds an MBA from Harvard Business School and a Bachelor of Science in Mechanical Engineering from University of California, Davis.