Posted October 5, 2017
Heule Tool adds to marketing staff
Heule Tool Corporation named Lynn Bissell sales and marketing coordinator.
---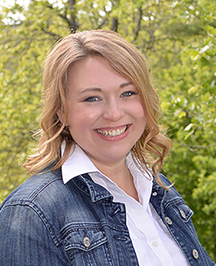 Bissell is responsible for advertising and public relations, website and social media management, company communications and trade show coordination. She will also work closely with sales managers, reps and independent sales agencies in varying sales support roles.
A graduate of Ohio University with a degree in journalism, Bissell is experienced in all facets of business-to-business marketing communications. Prior to joining Heule she was a digital marketing specialist for BizIdentity.
"Lynn is extremely well organized and is already proving to be a huge asset as we move deeper into digital marketing and social media. She is a real team player in either a sales support or marketing role," said Gary Brown, Heule Tool president.
Heule Tool Corporation was established in 1988 to support a wide range of hole-finishing tools for ID/OD deburring, countersinking, chamfering and counterboring for larger industrial manufacturing companies.