Posted October 25, 2016
Hyde Industrial Blade Solutions names controller
Hyde Industrial Blade Solutions (IBS) today announced that Richard "Rick" Howard has been hired in a newly created position of controller at the manufacturer of industrial knives and blades.
---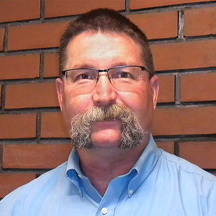 In this position, Howard will oversee the finance department.
Howard brings over 30 years of accounting experience in manufacturing environments. At Hyde IBS and for the Hyde Group of Companies, he will be responsible for financial statement reporting, cost accounting, inventory management, budgeting and overhead analysis, and manufacturing order monitoring.
Prior to joining Hyde Group, Howard was with Simonds International in Fitchburg, Massachusetts, where he had been the plant controller for three manufacturing facilities. In this position, he was heavily involved in all aspects of financial statement reporting and analysis.
Howard holds a Bachelor's Degree from the University of Dayton (Ohio), majoring in accounting. He also attended The School of Computer Technology in Pittsburgh, Pennsylvania.