Posted November 16, 2017
North American Tool meets higher ISO standards
North American Tool, a manufacturer of special taps, dies and gages, has announced its upgraded quality certification under ISO 9001:2015 standards as of Nov. 20, 2017.
---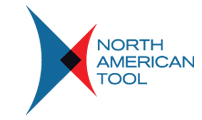 The company previously earned certification under ISO 9001:2008, and is audited and registered annually by DNV GL Business Assurance USA.
International Organization for Standardization (ISO) 9001:2015 is the most updated standard of its kind and focuses on quality management systems and performance. It assists companies as they develop business models and goals that align quality initiatives with their strategic customer-driven mission.
"We are excited to earn certification to ISO 9001:2015," states Phil Samuels, director of sales and marketing. "We are confident it provides assurance to our customers that we are focused on continuous improvement and enhanced efficiencies. Our customers can be assured that the quality cutting tool products they receive from North American Tool are the very best in the industry."