Posted October 12, 2021
WALTER Surface Technologies E-Weld Pre-Coated Nozzles
WALTER Surface Technologies has introduced E-Weld Pre-Coated Nozzles.
---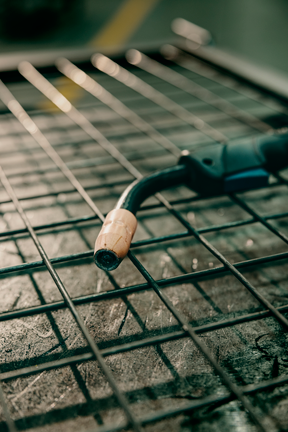 The only pre-coated MIG nozzles on the market, reduce downtime spent scraping out spatter and slag by a unique and innovative water-based ceramic coating.
Five times longer lasting welding nozzles, the new E-Weld Pre-Coated Nozzles provide a safe solution to nozzle spatter build-up, while increasing productivity and reducing consumable expenses.
"It took over 2 years of research and multiple failures to refine this unique ceramic solution and create an application process that offers exceptional durability to our welding nozzles. We are proud to bring to the market a product that respects the spirit of Walter Surface Technologies by helping our customers to work better and safer" said Philip Laforest, R&D Product Manager.
The formation of spatter is a time-consuming challenge frequently faced by welders and automated robotic welding. In MIG welding applications, spatter not only adheres to work pieces, but also clogs MIG gun's nozzle. The new E-Weld Pre-Coated Nozzles are made of high-quality copper with a unique ceramic coating on both the interior and exterior surface that prevents spatter from adhering to the nozzle. This prevents nozzle obstruction, allowing shielding gas to flow freely for higher quality welds.
The highly concentrated ceramic coating is also highly durable for long-lasting protection against thermal damage. This also provides these nozzles with a life span up to 5 times longer than standard OEM nozzles. The new E-Weld Pre-Coated Nozzles provide a cost-effective way to keep up production, achieve high-quality welds and reduce nozzle changeover.
Pre-coated nozzles are permanently coated with a safe, water-based ceramic solution which saves end-users a lot of time. Aerosol sprays and gels must be re-applied throughout the welding process, the torch has to cool down before re-applying aerosol solutions and the solution must dry before beginning to weld. Many aerosols are also solvent based, flammable, and therefore cannot be used on many job sites.
The new nozzles are safe for all welding applicationsand are available in various sizes and models compatible with Miller, Lincoln and Tregaskiss welding equipment.