Posted January 3, 2017
Radians opens Canadian distribution center
Personal protective equipment (PPE) manufacturer Radians announced the opening of its new Canadian distribution center in British Columbia doing business as Radians Canada Distribution Inc.
---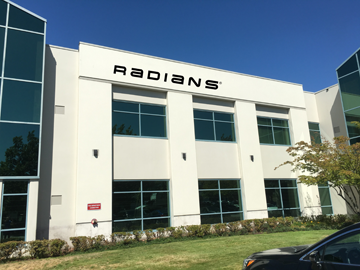 The new automated distribution center in Delta, B.C., will allow for same-day shipping of in-stock safety products to all major cities in Canada.
"Radians Canada Distribution Inc., will stock a comprehensive line of Radians and DEWALT safety products to satisfy our customers' demands. Our world-class customer service and fast order fulfillment will give our distributors a competitive edge in the Canadian marketplace," said Randy Miller, director of operations Canada.
All of Radians safety products comply with the current Canadian Standards Association (CSA) standards, ANSI standards, and WorkSafe standards and are manufactured in ISO-certified facilities. The Radians Canada Distribution Inc., safety product line includes DEWALT and Radians work gloves; RadWear high-visibility vests, accessories, and rainwear; Radians, DEWALT, and Crossfire premium eyewear; Disposable and reusable hearing protection; and Respirator and lens wipes
"Opening our new Canadian Distribution Center will efficiently consolidate distribution activities, improve product availability, provide a higher level of customer service to our Canadian distributors, and enhance our growth in Canada," said Bill England, president of Radians.