Posted January 31, 2017
Permatex names director of marketing
Permatex named Paco Agrafojo its director of marketing.
---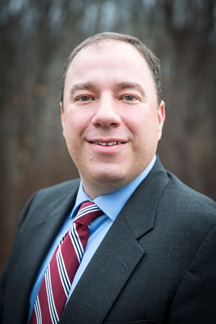 Agrafojo will be responsible for driving product innovation, engaging consumers through the brands, and providing Permatex's retail partners with viable solutions to drive their category growth. He will also support the sales team efforts in business development for the retail, traditional, and international channels.
"We are very excited to have Paco join our management team. He comes to us with over 20 years of experience in marketing and sales and has worked extensively in the development of new products and the marketing and analytics of consumer goods," said Andy Robinson, Permatex vice president/general manager.
Prior to joining Permatex, Agrafojo spent five years with Newell Brands/The Yankee Candle Company, serving first as the director of customer marketing and then as the firector of category and customer analytics. In these roles, Agrafojo was responsible for leading the development of a divisional business analytics team, the analytics of marketing and promotional activities, and new product launch strategy for the Wholesale division. Before The Yankee Candle Company, Agrafojo worked as the director of trade marketing for Med Foods Inc., and as a senior category manager for Heineken USA.
He holds a BA in Organizational Communication from the University of Central Florida. He is also a member of the Central Florida Alumni Chapter of Delta Upsilon Fraternity.