Posted February 15, 2017
Stellar recognizes Master Chemical and Sandvik
Stellar Industrial Supply recently named the winners of its 2016 Supplier of the Year Award and its Documented Cost Savings Supplier of the Year.
---
The Tacoma, Washington-based distributor named Master Chemical Corporation its 2016 Supplier of the Year Award winner and awarded Sandvik Coromant its Documented Cost Savings Supplier of the Year award.
Through Sandvik Coromant tools and solutions, customers of Stellar saved more than $3.5 million combined by reducing costs of the tools and products required to run their manufacturing operations; and by also helping those customers deploy more cost-efficient products and processes that optimize plant operations so that they run more smoothly and efficiently.
3M, which worked with Stellar to save its joint customers more than $2.5 million in 2016, was named second place winner. Master Chemical Corporation and Guhring won honorable mention.
The overriding company vision for Stellar is to create "Ideal Customer-Supplier Partnerships" that enable it and its partners like Sandvik Coromant to act as advocates for its joint customers and their best interests. It prides itself on delivering more informed, educated product consultation and selection; with pricing based on economies of scale culled from its large network of product manufacturers.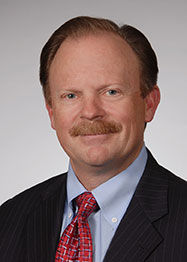 "Plant efficiencies and across-the-board optimization of operations are the key optics for large-scale manufacturing companies. Stellar and Sandvik Coromant consistently bring the highest level of service to our customers with an ongoing commitment to helping those firms close the gap, do things the right way, and ultimately realize significant savings. This is reflected in our Documented Cost Savings Award that exemplifies our marketplace mission, and we are ecstatic to give that award this year to Sandvik Coromant," said Stellar Industrial Supply president and CEO John S. Wiborg.
Sandvik Coromant is a provider of manufacturing tools, machining solutions, and application knowledge to the metalworking industry.
"Receiving this award is an honor that puts Sandvik Coromant exactly where we strive to be," said Veronica Messersmith, Sandvik Coromant's vice president of sales for the Western United States. "Customers want and need to maintain the quality of their products, while controlling costs and increasing productivity. Our continued focus on tooling innovations combined with our highest-quality machining solutions and logistics tools enables us to meet these customer needs."
Supplier of the year
The Stellar Supplier of the Year Award recognizes the strong partnership between Stellar Industrial Supply and Master Chemical, and the commitment by Master Chemical to deliver on the Stellar Industrial mission to consistently deliver to its joint customers exemplary experiences, enhanced value and cost savings.
"Strong distributor relationships are the key to our success in the marketplace. Our relationship with Stellar Industrial Supply is fantastic, with widespread collaboration at all levels within our organizations; this enables us to react quickly to market needs and serve the end users of our products in the best way possible," said Paul Madden, global VP of sales.
The Stellar Supplier of the Year award is based on the following criteria:
Exemplifies the Stellar Vision
Delivers the highest level of integrity to our joint customers
Supports the joint partnership in every way, every day
Consistently goes above and beyond customer service to deliver exemplary customer experiences
Repeatedly drives value for Stellar and its mutual customers
"Our strategic and collaborative supplier relationships are the lifeblood to creating ongoing and repeated customer success for Stellar Industrial Supply. We are in lockstep with Master Chemical who mirrors our mission to work from an integrity-first perspective, while consistently executing on that mission with a steadfast and strong commitment to generate value-creation for customers. That is our Holy Grail and Master Chemical demonstrates that commitment daily," said Wiborg.