Posted February 22, 2017
Power/mation co-founder to receive award
Don Craighead, co-founder of Power/mation, will be the first recipient of The Robotics Alley Lifetime Achievement Award for his impact on the robotics industry.
---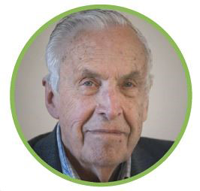 Recipients of this award have made significant contributions in areas such as robotics, automation, advanced manufacturing and STEM education.
Spanning over 55 years, Don Craighead's insightful leadership and vision has positively changed lives throughout the industry. His enthusiasm for young people to be curious, creative, and actively involved within the industry is legendary.
"Don's creativity, entrepreneurialism, relentless commitment to networking and strong work ethic are still at the core of our organization today. Our company's DNA is Don's, and we are both proud & humbled to be associated with Mr. Craighead has he receives this well-deserved recognition," said Power/mation president, Tim York.
The award will be presented at the Lifetime Achievement Award Dinner during the Robotics Alley Conference & Expo on Feb. 28, 2017.
Power/mation is an automation distributor in the Midwest offering robotics, industrial vision, sensors, servo motion control, AC/DC drives, networking, connectivity, enclosure modification/manufacturing, kits and a wide variety of customized technical solutions.