Posted May 17, 2018
Hyde IBS names process engineer
Hyde Industrial Blade Solutions appointed Justin Hence to the position of process engineer at the manufacturer of industrial knives and blades.
---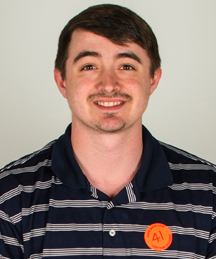 Hence will be responsible for improvements in the safety, quality, delivery and cost basis for Hyde products. He will support and work collaboratively with shop operations personnel on the continuous improvement of manufacturing processes. His new position will also include working with the product development team on new initiatives for customers across multiple industries.
Hence started as an engineering intern with Hyde's sister companies, D&S Engineering and PDK Design & Grinding, in 2011. He graduated from Worcester Polytechnic Institute (WPI) with a Bachelor of Science in Mechanical Engineering. He will report to Hyde's director of operations.
When not on the factory floor, Justin enjoys hiking, golf and rock climbing. He resides in Southbridge, Massachusetts, with his wife, Diana.