Posted May 30, 2018
Smidler joins M&A firm
Falls River Group LLC, a mergers and acquisition firm serving middle market clients, announced that Steven J. Smidler has joined the team as an executive transaction advisor.
---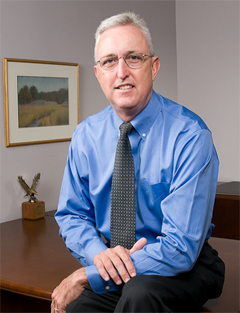 In his role he will focus on industrials, technology and distribution companies providing sell side, buy side and strategic planning assistance.
Smidler was the president of Kaman Distribution and executive vice president for Kaman Corporation from 2010 to 2017, during which time he and his team completed 14 acquisitions and two divestitures. In addition to his acquisition experience as a strategic buyer he has significant executive and integration expertise based on his role at Kaman, Eaton and Rockwell Automation. Prior to Kaman, Smidler worked at Lenze AG managing North America as executive vice president and production company board member.
Based on over 35 years in the industrial products sector Smidler has significant knowledge of industrial automation, electrical, mechanical and fluid power products and value-add distribution channels; in addition, he provides knowledge of international markets and global business culture.
He is a graduate of Purdue University with a bachelor's degree in electrical engineering technology. He received a Global Executive MBA from the Fuqua School of Business at Duke University.
"We are very excited that Steve is joining the Falls River Group team and bringing leadership to the industrials and distributions sectors that we have served since our founding 25 years ago," said Kerry Dustin, founder and chairman of Falls River Group.
Falls River Group is based in Naples, Florida.