Posted June 29, 2018
Airmaster adds digital marketing specialist
Airmaster has hired Michael Fisette as its digital marketing specialist.
---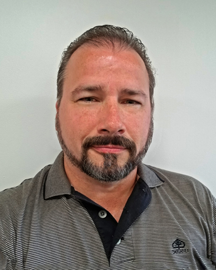 Fisette is responsible for the development, implementation and measuring of the marketing and communications strategies for all of Airmaster's social media, paid search, display, retargeting and contextual campaigns. He also develops and maintains all of Airmaster's corporate websites, social channels and blogs.
He has more than 25 years of marketing experience. Prior to joining Airmaster, he worked as a website developer, marketing manager and a director of marketing for a number of different industries, including automotive, real estate, education, medical and industrial.
"We are confident that Michael's extensive background in marketing will improve brand awareness, boost customer engagement and expand the client base for Airmaster," said Greg Helbling, vice president of sales and marketing at Airmaster. "Michael will employ a number of trusted tactics to help improve Airmaster's sales, such as improving organic page rankings, increasing website traffic and conversion rates and creating a strong social media presence."
Fisette served in the United States Army in the 82nd Airborne. He currently lives in Lansing, Michigan, and earned an associate's degree in graphic design from Lansing Community College.