Posted July 8, 2016
Lincoln Electric names VP finance
The Lincoln Electric Company promoted Daniel E. McMillin Jr. to vice president finance of the Americas Welding segment.
---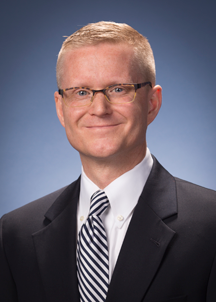 McMillin succeeds John Bronstrup, who is now president, business development for the Americas Welding segment.
As vice president finance for the Americas Welding segment, McMillin will be responsible for leading the regional finance and accounting operations and he will support the development of businesses within Americas Welding.
"Dan's broad financial background at Lincoln Electric and deep understanding of our business, strategy and culture makes him a great fit to lead the Americas Welding finance team," said Geoff Allman, senior vice president, corporate controller.
McMillin has over 25 years of finance and accounting experience and joined Lincoln Electric in 2004 as the director of financial reporting. During his 12-years at Lincoln Electric, he has held several finance leadership positions including European finance director and was most recently international controller. Prior to joining Lincoln Electric, he held various finance and accounting positions with RTI International Metals Inc., and Coopers & Lybrand. McMillin holds a bachelor's degree in accounting from Ohio University and is a certified public accountant.