Posted August 9, 2017
MSA Safety names president of MSA Americas
MSA Safety Incorporated promoted Steve Blanco to the position of president, MSA Americas.
---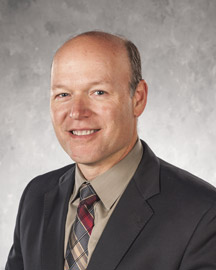 Blanco, 50, succeeds Nishan (Nish) Vartanian, who was elected president and chief operating officer of MSA in June of this year. For the past two years, Blanco has served as corporate vice president and general manager of MSA's U.S. and Canada region.
As president of MSA Americas, Blanco will now be responsible for all of the company's business interests in Latin America, while continuing to oversee MSA's operations in the U.S. and Canada.
Blanco joined MSA in 2012 as vice president of global operational excellence.
Prior to joining MSA, Blanco worked for Eaton Corporation, as vice president of manufacturing for the company's $7 billion electrical sector. Before that, he worked for Ford Motor Company and Visteon, serving in a variety of engineering, plant management and operations roles. An engineer by trade, Blanco earned a bachelor's of science degree in mechanical engineering technology from Purdue University, and he holds an MBA from Indiana Wesleyan University.
Blanco will remain located in Cranberry Township, Pennsylvania, at the company's global headquarters.