Posted September 27, 2017
Mayhew Tools adds to marketing staff
Mayhew Tools announced the addition of Bianca Law to its marketing department.
---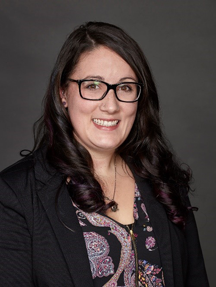 Law will be responsible for helping manage the day-to-day operations of the marketing department while also assisting with sales, product development and customer service.
"The need to reorganize our team structure and add a new role at a higher level of talent became essential to our company's lifeblood and future growth; and our sales and marketing department was no exception," said Eric Mills, vice president of sales and marketing. "Bianca will play an integral role in helping us to bring new products to market, solidify and increase brand visibility in industrial, automotive, and hardware industries, while also identifying new opportunities that help extend the reach of our tools."
Prior to joining Mayhew Tools, Law served in various marketing roles for Workers Credit Union, Northeast Electrical Distributors, and Fine Line Graphics. She holds a B.S. in Communications Media from Fitchburg State University.
"I am excited to be working for a company with such a profound reputation for quality and craftsmanship and look forward to not only accelerating our marketing and sales efforts, but establishing new processes and procedures that enable us to achieve greater day-to-day efficiency," said Law.