Posted December 12, 2017
Dillon Supply names VP of sales and operations
Dillon Supply Company, Raleigh, North Carolina, has appointed Albert "Pete" Rose III as vice president of sales and operations.
---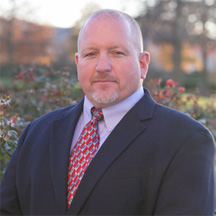 Rose was formerly the global export sales leader at W.W. Grainger Inc. He holds a B.S. degree from Walsh University, an MBA from Colorado Technical University, and is completing his Doctorate in Global Management at Colorado Technical University. Rose serves on the board of directors of the Eastern North Carolina Chapter of the Red Cross.
"We are excited to have Pete join our Dillion Supply Company executive team and look forward to his contribution," said Dean Wagoner, Dillon Supply president.
"I am honored and excited to be able lead the next generation of success and build upon the 100 years of great history established by the founding family. I believe that service, relevancy and strategy are the keys to our successful and sustained future."
In a separate announcement, Dillon named Kenneth King South Carolina regional sales manager. King previously was the Southeast industrial sales manager for Freud America (Division of Robert Bosch) and former owner/president of Metro Supply. He is a graduate of the Citadel with a BS degree.