Posted March 1, 2016
Ames Taping Tools opens Wash. state location
AMES Taping Tools, a provider of automatic taping and finishing tools, supplies and training to the professional drywall finishing industry, announced the grand opening of its newest location in Vancouver, Wash.
---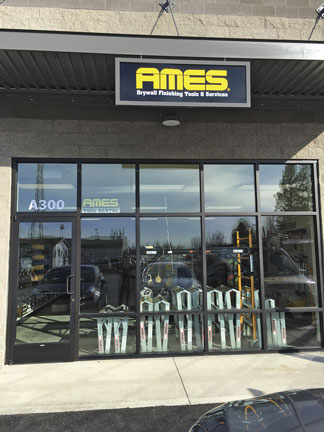 "We are excited to have this new location in Vancouver to open opportunities in southern Washington as well as help support our northern Portland, Oregon market," said John Fechner, AMES regional vice president – West. "We look forward to continuing our growth efforts by adding more service in the northwest."
The addition of the Vancouver location brings AMES to 64 corporate stores and 47 franchise locations. Located at 300 Grand Boulevard, Suite A300, the new store provides rental service for its complete line of AMES' automatic taping and finishing tools.
The store also sells the company's TapeTech line of ATF tools as well as an assortment of associated drywall products, merchandise and hand tools.