Posted March 30, 2016
Pelican Products names director for commercial/government markets
Pelican Products has appointed John Luna as director of product management – Commercial/Government Markets.
---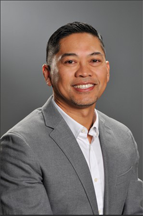 Bringing more than 19 years of product management, development and marketing experience to his new role, Luna will work with the Commercial/Government Division and will focus on the case solutions part of the business. From the battlefield to the plant floor, Pelican cases have protected the sensitive, mission critical gear of professionals across the globe since 1976.
"As we continue to expand in our core markets, John's product management expertise will translate into accelerated introductions of new products and services for these demanding markets," said Stephan Corti, president, Commercial/Government Division, Pelican Products.
In addition, he will serve as the voice of Pelican's customers, working closely with the company's new product development, marketing, production, quality assurance and sales teams to ensure optimal product launches and sustainment.
Luna's career has seen him working in various management and product development positions with leading consumer companies including Oakley, ASICS America and ENI-JR286. Most recently he served as Director of Product Development for SKLZ, Pro Performance Sports, where he led the development of skill and performance training equipment. Luna holds a Bachelor's of Science degree from Loyola Marymount University.