Posted April 6, 2018
Kaman names senior VP of finance
Kaman Distribution Group announced that Bryan Larson has been appointed senior vice president, finance and administration.
---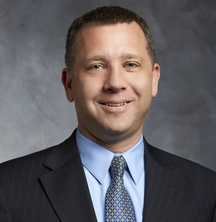 He will lead all finance activities for the segment.
Larson joined Kaman in 2005 and most recently served as executive director, corporate development. Prior to his position with the corporate organization he was with KDG in a number of roles including vice president, corporate development and director FP&A.
He earned his Bachelor of Science in Business Administration degree with a concentration in Accounting from Bryant University and his Master of Business Administration from the University of Connecticut. He is a member of the Advisory Board for the graduate school of business for Stevens Institute of Technology in Hoboken, New Jersey.