Posted June 1, 2017
Tevens joins Allied Motion board
Allied Motion Technologies Inc. announced the appointment of Timothy T. Tevens to its board of directors, effective immediately.
---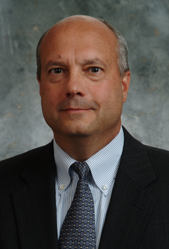 Dick Warzala, chairman and CEO of Allied Motion, commented, "Tim brings a wide breadth of practical and complementary knowledge and experience, and we believe he will make an excellent addition to the Allied board."
Tevens recently retired after serving 19 years as director and chief executive officer of Columbus McKinnon, a designer and manufacturer of material handling products, technologies, and services. He had initially joined Columbus McKinnon in 1991 as vice president, Information Services, and was appointed chief operating officer in 1996. Prior to joining Columbus McKinnon, Tevens spent more than 10 years in various management consulting capacities with Ernst & Young LLP. Tevens served on the board of directors of Zep Inc. from December 2007 through its sale in June 2015.