Posted August 31, 2017
Distribution One offers Amazon connectivity
Distribution One announced a direct sales channel into Amazon's global marketplace.
---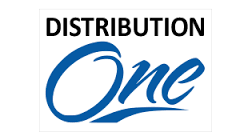 Through this new supplemental connectivity, customers can expand the scope of their product visibility and online selling within a streamlined order process.
For distributors that sell or plan to sell on Amazon, having a software system in place to process orders quickly is crucial, according to Distribution One. An integrated solution eliminates the need for manual data entry between systems and allows distributors to sync important data including orders, inventory, shipping updates and more.
"We actively investigate new methods for expanding our software's functionality for the benefit of our customers. With this supplemental integration, our ERP-ONE and ERP-ONE+ customers have the ability to easily maximize their selling opportunities across Amazon's vast customer network. In addition, customers also have the added convenience of clicking a checkbox to add new items for sale," said Larry Ward, president of Distribution One.
Distribution One's new integration streamlines the ordering procedure through auto-updates and rapid processing. Orders and inventory data flow seamlessly between ERP-ONE+ and Amazon, providing faster turnaround and enhanced order accuracy. The connection to ERP-ONE+ supplies Amazon with real-time inventory levels to reconcile changes to stock due to local storefront sales. For customers, this functionality safeguards against out of stock order cancellations.
"Amazon's global marketplace can be a powerful resource for wholesale distributors," said Ward. "We are excited to offer our customers the opportunity to leverage Amazon's advantage to increase their own sales growth."