Posted September 6, 2017
NAHAD announces leadership change
The NAHAD board of directors recently announced the appointment of Molly Alton Mullins to the position of NAHAD executive vice president.
---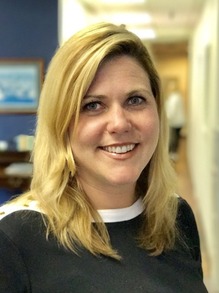 Joseph Thompson, who has served in that role since 1990, will continue to support the association as general manager through June, 2018.
"In 2015, the NAHAD Board enthusiastically agreed to the leadership succession plan as proposed by Mr. Thompson, which included his eventual replacement. Ms. Mullins joined the association soon afterward as associate executive, immediately assuming numerous program oversight and strategic leadership responsibilities. Over the past two years, she has shepherded the successful start of NAHAD's Social Cause initiative; Charity:Water, the implementation of the new Women in NAHAD and Emerging Leaders programs, and has worked closely with the Board and committees on a variety of projects and strategic matters," according to an announcement by NAHAD concerning the appointment.