Posted September 19, 2017
Distribution One Offers New Hosted Cloud Solution
Distribution One announced a strategic partnership with ISCorp to deliver hosted solutions in the Cloud.
---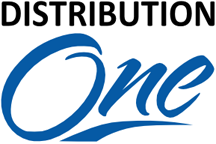 With the release of Cloud-enhanced ERP-ONE+, Distribution One now offers the easiest, most reliable, and most-cost-effective Cloud solution for maximizing business applications in wholesale distribution, according to the company.
Distribution One and ISCorp offer this SaaS (Software as a Service) deployment option to customers as a turnkey solution featuring installation, compatibility, performance, security, upgrades, data backups, and disaster recovery. For ERP-ONE+ customers, there are no additional on-site hardware or software purchases required.
"We selected ISCorp due to their 20-plus years of experience delivering hosted solutions in the Cloud. This partnership allows us to extend the benefits of our SaaS ERP-ONE+ software to budget-conscious customers without sacrificing security, reliability, or accessibility," said Larry Ward, president of Distribution One.
This Cloud-enhanced ERP software solution constantly evolves and adapts to keep distributors on pace with changing business, technology, and security requirements. Because ISCorp administers and maintains all software resources including upgrades and backups, distributors can focus entirely on their core business: the quick and accurate fulfillment of customer orders, the company says.