Posted October 26, 2017
United Central names Western regional manager
United Central Industrial Supply, a wholly owned subsidiary of The United Distribution Group, has hired Daron Steinmann to the position of Western regional manager.
---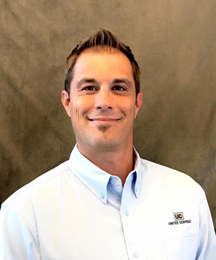 Steinmann joins United Central with over 15 years of sales and market experience focused in the mining, refining, power generation and chemical industries.
"United Central is pleased to welcome Daron as our Western regional manager. His proven track record, leadership abilities, and broad background of experience will be a benefit to our team at UC. Moreover, his knowledge and experience will be an asset to our continued growth in the western region," said Henry Looney, president of United Central.
Prior to joining United Central, Steinmann held various sales and sales management positions with Valley Rubber and Lewis Goetz.
"I am honored to be the Western regional manager for United Central. In this role, I look forward to working with our western divisions to ensure that we continue to be a valued partner to our customers through continued growth and optimization of our overall customer service experience. This is truly an exciting time for our company as we enhance our capabilities and coverage areas," Steinmann said.