Posted November 30, 2017
PTDA Foundation introduces PT WORK Force
The PTDA Foundation plans to launch a new initiative focused on hiring, retaining and training employees in 2018.
---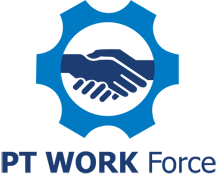 Called PT WORK Force, which stands for workforce, outreach, research and knowledge, the inititative is designed to help the power transmission/motion control industry overcome the challenges associated with turnover in its workforce. Resources will be developed to help companies find and hire the best and brightest talent from across North America.
As the PTDA Foundation's volunteers put their talents to work in developing new tools, PT WORK Force will build on several existing successful programs including the IDCareers.org website; the Elements of Industrial Distribution online and print training program; and Jobs.IDCareers.org, the only job board focused solely on industrial distribution. Companies in the PT/MC industry will be introduced to new programs from PT WORK Force designed to help them reach out into their communities to find and cultivate new talent; educate themselves on best practices in workforce hiring trends; and find best practices and solutions for talent development issues
These workforce tools will be made available to other industrial distribution associations whose members are facing similar challenges with human resources.