Posted May 3, 2017
Former ITW exec launches marketing consulting firm
A former ITW executive, Tim Rasmussen, has launched a marketing consulting firm focused on the unique needs of industrial clients.
---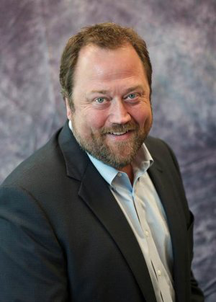 The firm, Rivet|MRO, is a full-service marketing resource organization for distributors and manufacturers in the industrial MRO (maintenance, repair and operations) space.
"We understand the MRO business and how to craft impactful targeted marketing solutions," said Rasmussen. "We grow MRO."
"We give independent distributors and smaller manufacturers access to Fortune 200 marketing thought leadership and know-how. We've been where they want to go and have the ability to tilt the playing field in their favor," said Rasmussen. "As the industrial economy starts to return to growth, our clients are seeing the need to invest more in marketing. They value our ability to drive growth."
Rasmussen said Rivet|MRO provides strategic marketing advice, along with the executional resources distributors and manufacturers need. The company does marketing project work and offers fractional CMO (chief marketing officer) services.
Rasmussen served as director of marketing for ITW Pro Brands and is a 30-year marketing industry veteran. He has worked with big industrial and manufacturing brands like Bombardier, LPS, H.B. Fuller, SCRUBS, John Deere, DYKEM, and Lennox. He's also done work for large consumer organizations like Procter & Gamble, Schwan's and Chase.