Posted July 21, 2022
Real-World Value of Industry-Focused Graduate Education
by Jon Berleth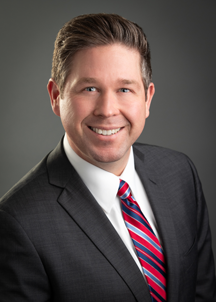 Professionals in the industrial distribution space stand to benefit greatly from earning industry-specific degrees, such as the Master of Industrial Distribution (MID) from Texas A&M University. This program not only provides an in-depth education around hyper-relevant and practical topics, but also guides students through developing hands-on projects that will benefit their own companies. These hands-on experiences are the MID Program's Capstone Project.
What is the Texas A&M MID Program?
The Texas A&M Master of Industrial Distribution is a specialized degree that focuses on topics, strategies and best practices relevant to the industrial distribution industry. It is a part-time degree program industry professionals can take while working in their full-time roles. The program is led by industry veterans and experts.
The faculty and advisors are available and eager to discuss or brainstorm projects. The program is led by industry professionals who have read and followed the industry for decades, along with individuals who have been in the industry, found great success, and risen to the top. Further, the curriculum stays relevant to current concerns and opportunities in the industry.
There's a huge wealth of knowledge in the faculty. Both from a foundation perspective, as well as a tactical perspective, their personal support and attention sets students up for success if they're willing to do the work. MID students are supported every step of the way.
The Capstone Project is a critical component of the MID curriculum. For this project, students develop projects to implement at their own companies under the guidance of MID program leaders and researchers. This process helps them hone their skills in project development and management.
My Journey as an MID Graduate
When I was looking to advance my education, potentially through a Master of Business Administration (MBA), I was apprehensive about taking on a master's program while working full time and raising children. Then, a coworker in a similar role at another division of Bray recommended the MID program.
He knew how valuable the curriculum was to him in his role, and how valuable it would be to me in mine. It checked all the boxes regarding cost, convenience, and curriculum. It's affordable, it's completely online, and the curriculum is specific to my industry. The MID program was an absolute home run for me on all three sides of that triangle.
The learning opportunities from my leadership role at Bray are endless, but I've learned an exponential amount more through the MID program. It's allowed me to take my industry experience and make connections I couldn't before. It gave me a whole new perspective on what we're doing, how we're doing it, what we're doing right, and what we need to do better.
Developing my capstone project has given me greater confidence in my decision-making and goal setting, as I was encouraged to research deeply and let data be my guide.
Capstone Planning and Implementation
Goal: Improve customer satisfaction by improving Inside Sales Representatives' (ISR) / Customer Service Representatives' (CSR) competencies in their functional job roles.
Challenge: The customer service department has become more of an order processing department out of necessity and isn't able to provide the benefits expected of such a department.
Plan: Redesign the workflow to better apply strengths to necessary processes.
Identify and design a new workflow that will help the department better perform and improve customer satisfaction.
Identify the roles needed in that workflow.
Assess team members for strengths and skills.
Identify right team members for the new roles.
Develop a training program to fill those roles with existing team members.
Process: A significant portion of this capstone project involved skill assessments and training considerations.
First, I researched accepted and effective strategies for the industry in general.
Next, I interviewed customers, product leaders, department leaders at my company and individuals from the MID Program group. I asked about their challenges, knowledge gaps, etc. With customers, I specifically asked: What do you want us to deliver that we're not? Is it turnaround time, knowledge, expertise, courtesy, timeliness? This helped me identify where my team was falling short.
Then, I assessed my team members' skills. I developed and issued quizzes and evaluated how long it took individuals to complete the quizzes, how many questions they got right, which areas and products the team is strong in and which they aren't. This helped me better understand where the team was at, where they should be and where the gaps were.
Anticipated Results: Improved customer service that increases customer satisfaction and differentiates the company.
Measuring the ROI on improving customer service is challenging, but it's no question that doing so is beneficial to a company overall. Great customer service has ripple effects throughout an organization.
My goal is to increase customer satisfaction by increasing competency and workflow. There are several metrics I can use to measure the success of this program:
How helpful are my people from a technical perspective?
How courteous are they?
How quickly are they responding to you?
How thoroughly are they responding to you?
How quickly are we answering customers?
How quickly are we turning around quotes and sales orders?
Though it's difficult to put a dollar amount on the potential returns, it's often true that more satisfied customers will send more orders. And turning orders and quotes around faster often gives you better chances of winning more orders. Additionally, this Capstone Project doesn't require a capital investment. It requires time from individuals at my company, especially for training, but is otherwise practically costless.
The benefit, though somewhat immeasurable, is just that: immeasurable. We're not spending a lot of money, and we know we're getting benefits out of it. And while you can't say customer satisfaction increase to 10 percent is going to equal this many additional dollars, you could almost show that a reduction in 10 percent is going to equal that many lost dollars.
Industry-Seasoned Support
The curriculum and faculty of the MID Program supported me through the process of developing this capstone project.
The MID program teaches you how to research deeply, find good data, well-define a problem, find out what the experts are saying and what the industry best practices are, and determine what action to take. In laying out this framework for solution development, they created a roadmap to get from point A to point B.
It's up to us, the students, to determine "point B," but the program encourages us to approach the solution methodically, helping us design a structured path based on research and data - as opposed to assumptions.
If I'm doing nothing more than backing up my own preconceived notions, I'm not doing any service to the department. The program kept me from jumping to what I thought the conclusion was. It teaches you how to be methodical about it from a framework perspective.
Leadership, Confidence and Knowledge in One Degree
Through the MID Program and by pursuing this capstone project, I have expanded confidence in my leadership skills and ability to affect change at my company. I can speak from a place of greater authority and expertise, and my company has confidence in the decisions I put forth and goals I have.
Defining a problem and properly documenting a solution path is the best way to solve a problem. Just changing for change's sake isn't any good. It should be methodical, researched and strategically implemented.
The MID program at Texas A&M leverages its teachings through the challenge of the capstone projects. Students can implement the core values of the program and practice the critical thinking the program teaches under the expert supervision of the faculty. The knowledge and confidence this program provides is second to none, and sets all students up for a successful career.
Jon Berleth has 10 years experience as a customer service manager at Bray Controls in Houston. Bray Controls is a division of Bray International, a global manufacturing company that manufactures industrial valves and automation controls. He is also a recent graduate of the Texas A&M MID program.