How to compete with Amazon
By Dick Friedman
No, not the Amazon that sells books and millions of other things to consumers.
It's AmazonSupply, an entity created specifically as a B-to-B marketplace to sell parts and supplies to business, industry, government, etc. – including fasteners, tools, industrial and MRO supplies. However, don't bother trying to call or FAX them. Customers must use AmazonSupply.com, their Web site, to research items and place and track orders. One look at the Web site reveals that it was built for businesses, not consumers, and that Amazon is not exaggerating when it offers 500,000 items.
"But we have it in stock" is a likely reaction of people who work for traditional industrial/MRO distributors. True, but studies have shown that unplanned spending accounts for the majority of MRO spending, and AmazonSupply offers free two-day shipping (on orders worth $50 or more) as a way to fill that unplanned need in a timely fashion. For an extra charge, an order can be delivered overnight. And customers can return items without penalty within 365 days of purchase. It's conceivable that end-users will plan further ahead in order to buy from AmazonSupply and save money with free shipping.
"But we have technical expertise" is another likely reaction of distributors. AmazonSupply claims to provide customer service and technical help, although the quality and timeliness of the help remain to be judged.
An indicator of Amazon's commitment to B-to-B supply is its recent purchase of Kiva Systems, a company that provides mobile robots that automate order fulfillment and warehouse operations. Amazon is likely to use Kiva to help create very low-cost order-filling facilities, although some of the items sold will be shipped by third-party partners (as is now done for consumers).
The entry of Amazon into the MRO/industrial distribution space could not have come at a worse time for traditional distributors. Inventory levels are up from the depth of the recession, but they are nowhere near peak levels, and levels of slow-moving items have not been allowed to increase; some slow moving items are no longer stocked. Warehouse staffing levels remain historically low, and money is not available to hire workers or buy warehouse technology (even technology that costs much less than Kiva robots).
But there are some actions that traditional distributors can take to compete.
INVENTORY
To compete with AmazonSupply, a full-line distributor must stock more parts/supplies and arrange for drop-shipping new items that cannot or won't be stocked. Historical data can help. Start by identifying parts/supplies not now stocked but that have been sold to current customers who had not planned to buy them (unplanned spending). And determine which requested parts/supplies could not be sourced to satisfy current customers or prospects who needed unplanned items.
Step two is to purge the list of parts/supplies not likely to be ordered in the foreseeable future. Then use the list from step two to identify those "candidate" parts/supplies that are now available from current vendors, even if the non-stocks have never been special ordered from them. Next, identify parts/supplies that have never been stocked nor purchased for customers, but might be; use historical data for similar parts/supplies. And determine which candidates can be obtained from new vendors and stocked. Finally, determine which candidates that cannot or clearly won't be stocked can be drop-shipped by vendors or other distributors/sources. At this point, none of the parts/supplies to stock or drop ship have actually been selected.
Step four is to determine for each stockable candidate how much would be initially stocked. Divide the list into three groups: candidates with 12 to 18 months of sales history; candidates similar to parts/supplies sold in the prior 12 to 18 months; candidates not remotely similar to items sold in the prior 18 months. For those with sales history, use the history to estimate the initial stocking quantity and create a list of "candidate quantities." For each candidate on the similar list, use the sales history of its similar item(s) to estimate an initial stocking quantity and add it to the candidate quantities list.
Step five involves contacting vendors with whom there is an established relationship to obtain information on industry-wide sales rates for candidates for which similar parts/supplies have not been sold; determine if a vendor can supply the items for stock – the third group of items on the list of candidates. Taking minimums into account, estimate the initial stocking quantity for each, and add the data to the candidate quantities list. For those items that the vendor will not or cannot supply for stock, determine if the vendor can drop-ship to customers; use that data to create a drop ship list.
Contact vendors without an established relationship, and ask each whether it would supply for stock any of the candidate items, similar to other items and not similar. The questions about sales rates and minimums would be asked about the items that could be supplied for stock; questions about drop shipping would be asked about other items, and the drop ship list updated.
Finally, go back to the candidate quantities list and do a cost-benefit analysis to determine which items are worth stocking; unprofitable ones may have to be stocked to offer a full line.
WAREHOUSE
Storage. Increasing the breadth of stock could require making room for the new parts/supplies, but few distributors want to put on an addition to the warehouse. Try making room by changing the way parts/supplies are stored, keeping in mind that speed of order filling will be as important as accuracy.
Receiving. This function is often given less attention than picking, but it's just as important because mistakes made here can impact the speed and accuracy of order filling. Be sure to compare each receipt against the PO data for it, and when possible, open shipping and outer cartons and verify that individual items are what was ordered, in the quantity ordered.
Put Away. Like receiving, this function will now need more attention. Instead of putting away those received items that are meant to fill backorders, then picking them, investigate "cross docking" – putting these items in an area near the receiving docks, and then ASAP shipping them (along with items picked from stock). This would fill orders faster. And, even before doing housekeeping activities like cleaning floors, put away those receipts of non-back-ordered items.
Picking. Pick only what is shown on a pick ticket or LCD display on an RF scanning gun – item and quantity. Product knowledge is one way to compete with AmazonSupply by being accurate. Educate new warehouse personnel about the items stocked. Educate veterans with a refresher course. Educate sales people and customer service reps as well.
Packing. The rule for not using pickers to do packing and checking may have to be suspended in order to do a 100% check on orders: pick ticket or packing list vs. what is actually being packed. If there isn't enough time for a 100% verification, do an exhaustive spot check.
Loading and Shipping/Delivering. Even if a 100% verification is done during packing, if time permits, verify that every item on each order has been loaded, and loaded on the designated truck. If time is tight, spot check trucks and orders.
Counting. If cycle counting isn't being done now, seriously consider it – even if it can only be done early in the morning, before warehouse activity starts. BUT, don't count until all receipts have been put away and all picked items have been shipped.
Warehouse Management. Another way to compete is to hold a weekly meeting to discuss the prior week's warehouse mistakes, determine the cause(s), and define preventive measures.
Psychology. To instill an attitude of accuracy and speed in warehouse personnel, if/as time permits, and after putting away all receipts, clean the floors and check that items on shelves are stored in a way that pickers can easily see them. Think retail; straighten and arrange stock.
Competing with AmazonSupply does not take a lot of money – if a distributor rethinks his/her inventory and operations strategies and tactics. Some of the recommendations in this article can help.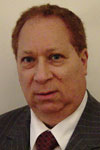 Dick Friedman is a recognized expert on inventory management strategy and tactics, and warehouse operations and management, for fastener, tool, industrial and MRO distributors. He is a Certified Management Consultant and is objective and unbiased, so he does NOT SELL software or cloud computing or warehouse management systems/ technologies. Dick applies more than 30 years of experience to help distributors manage inventory more profitably and reduce warehouse mistakes and costs, often through quick, inexpensive actions. Call (847) 256-1410 for a FREE consultation, or visit www.GenBusCon.com for more information or to send e-mail.
COMMENTS: 2
Get Your E-Commerce Storefront In Good Shape
Posted from: Ann Grace, 8/22/12 at 8:34 AM CDT
Part of what drives people to Amazon is an easy-to-navigate e-commerce user interface with excellent search functionality. Make sure your is up-to-date. If you're using ERP software for distributors, you can help, like the former respondent Enrique wrote, with Human Touch, because your software can help guide your sales staff in suggesting just the right quantity the customer really needs.
-Ann Grace
ADS Solutions
http://www.adssolutions.com
Competing with Amazon
Posted from: Enrique Mora, 5/3/12 at 6:05 AM CDT
One thing that can outdo Amazon: Human touch.
Indeed if you have skilled personable sales people who understand the current battle, have each increase the number of touches with their contacts at the customer site. Briefly have them assure the effectiveness of your service. On the other hand, get ready with a monster online presence, because THAT is the trend.
---