Posted February 12, 2019
Walter Surface Technologies names VP of U.S. sales
Walter Surface Technologies has named Jeff Tisdell vice-president of U.S. sales.
---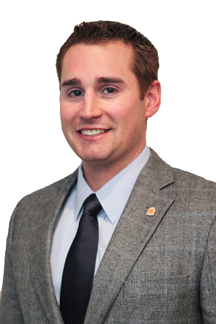 "We are very pleased about the opportunity to build on the Walter brand, and accelerate the company's growth in the United States," said Tisdell. "We will continue to expand on our leadership position in key categories and enter new market segments."
"During his 10-year career with Walter, Jeff has demonstrated strong leadership and performance in senior marketing and sales roles within the company," said Jim Welch, president, Walter USA. "Jeff's ability to lead the sales organization and execute our strategy has been the driving force behind our growth story in the United States."
Tisdell joined Walter in 2008 as director of U.S. sales. Previously he served in channel marketing and product management positions with brands such as Lenox, Ideal Industries and Newell Rubbermaid. He holds a Bachelor's degree in Business Administration from Nichols College.