Posted April 21, 2020
Dentec Safety names VP of sales USA operations
Dentec Safety named Michael Bolden vice president sales for USA operations.
---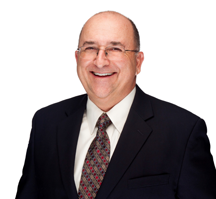 Bolden has more than 20 years of experience serving in product management, sales and marketing in the downstream petrochemical, automotive aftermarket and industrial safety industries. He has experience in working on both sides of the business as a manufacturer and distributor.
He holds a marketing degree and has been an active member of the ISEA Standards Committees for Z87.1 Eye and Face Standard as well as the Z358.1 Emergency Shower & Eyewash Standard.
Other areas of expertise include global product sourcing for automotive, safety & industrial supplies; mobile tool marketing and sales with Matco Tools and the Danaher Corporation; lean management principles including Six Sigma and continuous improvement; editorialist/contributor for Safe-O-Pedia Online and many other safety and automotive publications.