Posted January 4, 2023
Sonepar subsidiary agrees to buy

HOLT

Electrical Supply
Sonepar's U.S. subsidiary, Springfield Electric, has entered into an agreement to acquire HOLT Electrical Supply.
---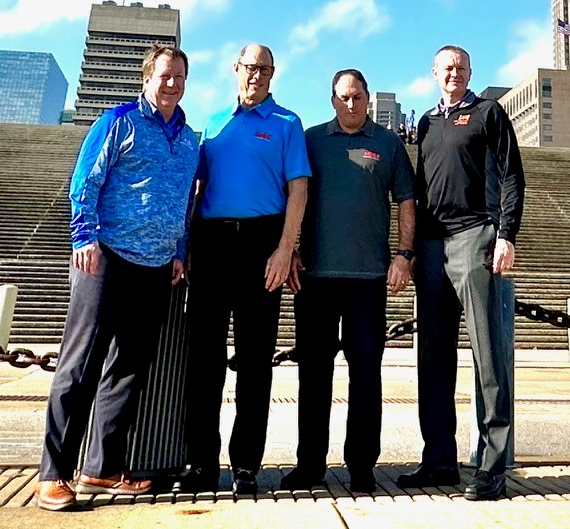 Andy Waring, Sonepar Central Region president; Sylvan Holtzman, owner, HOLT Electrical; Ryan Holtzman, co-owner & CEO, HOLT Electrical; Chris Scarbrough, president, Springfield Electric
A privately-owned business since 1962, HOLT Electrical Supply is a full-line distributor of electrical products and services to its residential and commercial customers. Headquartered in St. Louis, Missouri, with 80 associates and eight total locations spanning the state of Missouri, this acquisition springboards Springfield into one of its key strategic growth markets. HOLT is expected to record sales revenue of approximately $75 million for 2022.
"HOLT has a great reputation in the St. Louis market," said Rob Taylor, president of Sonepar North America. "Through the years, Sylvan and Ryan Holtzman have built strong customer relationships and positioned the company and their associates for growth. HOLT is a strategic fit for Springfield, as they look to expand across the Midwest."
Sylvan Holtzman, owner of HOLT Electrical Supply, said, "After 60 years in business, spanning three generations, I am more than excited to say HOLT Electrical Supply will be joining Springfield Electric. With Springfield, HOLT will be able to serve our existing, loyal customers with new capabilities and grow our customer base. I want to thank my father, Sam, and my son, Ryan, along with all the HOLT employees for their devotion and hard work that created this great opportunity. We wouldn't be here without them."
HOLT Electrical Supply co-owner and CEO, Ryan Holtzman, added, "We are incredibly excited and humbled to join Springfield Electric and Sonepar. Springfield Electric is an industry leader with an exceptional reputation. We feel Springfield will bring its resources and innovation to our market, creating incredible opportunities and solutions for our customers and associates. We are so thankful to our incredible team, both past and present, for their commitment to HOLT."
The acquisition is expected to close by the end of January.