Posted January 12, 2022
DXP Enterprises names COO and CM&TO
DXP Enterprises has appointed Nick Little as the new chief operating officer (COO), and Paz Maestas as chief marketing & technology officer (CM&TO).
---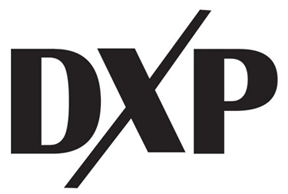 Little began his career with DXP 18 years ago as an application engineer. During his tenure, he has held various roles of increasing responsibility including outside sales, director of operations and more recently as the regional vice president of sales and operations. In his new role, he will be responsible for the execution of the strategic direction of the company and oversee sales, operations and inventory management and procurement. He holds a Bachelor of Business Administration in Finance from Baylor University.
Maestas has been with DXP since 2002 and leads the company's e-commerce and omni-channel initiatives. In his 20 years with DXP, he has served in various roles and most recently as vice president of marketing & operations. He holds a Bachelor of Science in Computer Science from the University of Texas at Austin.
"DXP has an outstanding leadership team that is the result of a focus on growing and improving the business talent at DXP. Nick and Paz' wealth of company knowledge and expertise will be instrumental for DXP as we continue to grow and invest and enhance DXP going forward," said David Little, Chairman and CEO. "Nick is a collaborative leader with a deep understanding of DXP's history and extensive experience having been around the business nearly twenty years. With the appointments of Nick Little and Paz Maestas, we are well positioned to take full advantage of the industry's recovery and transition into the long-term future."