Posted January 14, 2021
Continental Western acquires G/A Safety Supply
Continental Western Corporation (CWC) has acquired Virginia-based G/A Safety Supply.
---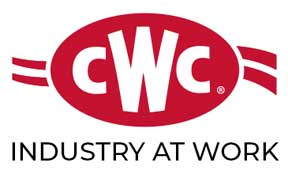 "The addition of G/A Safety to the CWC family demonstrates our commitment to continued corporate growth and diversification," said Frederick Oshay, chairman and CEO of CWC.
Founded in 1952 and headquartered in San Leandro, California, CWC is a distributor of industrial packaging and safety supplies, serving over 10,000 customers through its 10 nationwide distribution centers.
In the last decade, CWC has expanded its business by opening new branches, creating new distribution channels, increasing product offerings, and through acquisitions. CWC's recent safety acquisitions include Wholesale Safety in Chicago and JMP Gloves in Seattle.
"CWC has an ongoing commitment to our Safety Division. We continue to build our safety business staffed with a team of top safety professionals, partnered with top name safety vendors, while developing a safety product mindset throughout our entire organization," Oshay said.
Located in Roanoke, Virginia. G/A Safety offers a broad range of safety and industrial products including hand, head, face, and hearing protection, protective clothing, respirators, fall protection, and facility safety products.
"During our 22 years of doing business in the Virginia marketplace, we have earned a superb reputation for our knowledgeable sales force, a wide breadth of safety products, and high level of customer service. We are thrilled that CWC will now take this commitment to the next level," said Cynthia Barnhart, president of G/A Safety.
Todd Parker, QSSP and managing partner of G&A Safety, expressed, "I am delighted with the strategic acquisition by CWC. I look forward to growing my career and following my passion for industrial safety within the company."
Mark Wilson, CWC regional manager of Acquisition and Business Development, said the acquisition of G/A Safety elevates CWC's position as a key provider of safety and PPE equipment across the country to many new industries and customers. "In addition, we will have the opportunity to introduce many of CWC's other core product lines to the Virginia and Northeast region," he said.