Posted January 20, 2022
OTC changes name to OTC Industrial Technologies
Ohio Transmission Corporation has been renamed OTC Industrial Technologies as part of a rebranding initiative.
---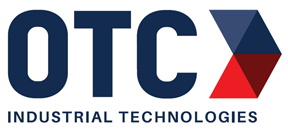 The Columbus, Ohio-based company also unveiled a new logo. Coupled with the rebrand, the OTC business has focused into four key segments: Pump Motor Technologies, Air Supply Group, Finishing, Dispensing & Filtration, and Industrial Product Group.
"We are extremely excited about the future of our organization and felt that updating our branding was an important step in our growth. We will be driving efficiency forward by offering exceptional strategic and technical solutions for our customers," said Bill Canady, OTC Industrial Technologies CEO. "Our focus is on building strong partnerships and delighting our customers and suppliers, providing exceptional opportunities to our associates, and delivering a meaningful return for our investors."
Heather Richard, vice president of marketing communications for OTC Industrial Technologies, said, "One of the most important considerations in this process was to make sure we honored our company's past, but also refreshed our branding to reflect our future. The team has done a phenomenal job of capturing both those points in a modern visual representation.".
Air Technologies and Direct Air, both part of the Air Supply Group at the company, also recently received refreshes to their branding and logos.
OTC Industrial Technologies has locations in over 29 states. In December 2021 the company announced four new acquisitions, TP Pump, Critical Rental Solutions, AAP Automation, and Diversified Pump.