Posted January 22, 2019
Turtle & Hughes adds new regional credit manager
Jim Bailey has joined the Linden corporate headquarters office of Turtle & Hughes as regional credit manager responsible for the company's large New York region.
---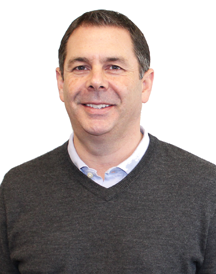 "Attracting proven and respected financial talent such as Jim is a great win for Turtle & Hughes," said Kevin Doyle, chief operating officer at Turtle & Hughes "We are confident that his strong experience and personal commitment to excellence will add value to both our customers and our employees."
Before joining Turtle & Hughes, Bailey worked for one year as finance manager at the largest non-union plumbing contractor in New York City. Prior to that, he served for 20 years at Ferguson Enterprises, a global distribution company.
A resident of Howell, New Jersey, Bailey graduated from East Carolina University with a bachelor degree in Finance and an MBA. He is a Certified Credit Executive, completing an executive program at Dartmouth University.