Posted January 26, 2022
Hunter Industrial Fans adds national account manager
Hunter Industrial Fans, a division of the Hunter Fan Company, has added Seth Downing as national account manager for the company's Jan Fan division.
---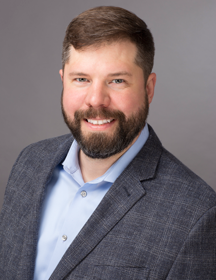 Downing will oversee the industrial distribution sales strategy for Hunter's Jan Fan Division by developing and executing product sales strategies and establishing key accounts on a national level. He will also be responsible for the administration and support of all customers in this vertical, which includes sales, marketing, logistics, and returns.
Previously, Downing served as senior-level marketing manager at Apex Tool Group, supporting the industrial channel and specializing in the commercialization of all newly launched Gearwrench products.
"Not only does Seth bring innovative ideas to the table, but he also has the necessary experience and strong business acumen to effectively execute those ideas and achieve the desired results," said Mark D'Agostino, senior vice president and general manager of Hunter Industrial. "We look forward to seeing how his ideas will continue to grow our Jan Fan Division."