Posted January 27, 2021
Loren Rivkin named president/COO of Saf-T-Gard International
Saf-T-Gard International announced that Loren Rivkin was promoted to president and chief operating officer.
---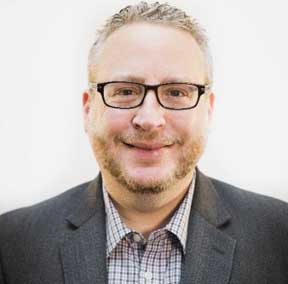 Headquartered in Northbrook, Illinois, Saf-T-Gard was founded in 1936 as the Latex Glove Company by Leo and Lillian Rivkin when the company began its operations in Chicago making waterproof, rubber-coated cotton gloves.
Saf-T-Gard is a manufacturer, distributor, importer, exporter and global supplier of personal protective equipment (PPE), electrical safety, facility safety and first aid products with thousands of customers across all industries.
"This is a true reflection of the reality, recognizing Loren's hands-on responsibility for our day-to-day operations as well as the next-generation vision for our future," said Richard Rivkin, Saf-T-Gard CEO and chairman of the board. "February 1, 2021 will mark 22 years since Loren joined our company, just as 2021 marks 85 years since our company started by manufacturing industrial rubber gloves in a Chicago factory loft. Loren has also assumed leadership roles in our industry organizations (AD Safety Network and NAIL4PET) as well as active participation in ISEA and ASTM."
Richard Rivkin will continue as chief executive officer, with the added role of chairman of the board.