Posted February 2, 2022
AD member sales up 30 percent
AD reported that its total 2021 member sales were $58.5 billion, a 30 percent increase from 2020.
---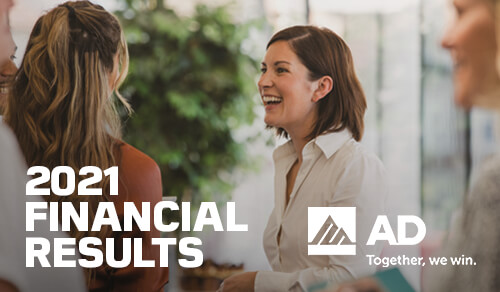 Purchases by member companies from AD supplier partners was up 39 percent to $16.6 billion. Additionally, AD achieved a 49 percent increase in net distributions to its members, surpassing the $1 billion milestone for the first time in the group's 40-year history.
Eighty-three independents joined the group in 2021, 62 of which came over from other groups, bringing AD's total member count to 845 across 13 divisions and three countries. AD's members also made 73 acquisitions during 2021.
By country, same-store sales of members in the U.S. were up 18 percent, Canada same-store member sales increased by 27 percent and Mexico same-store sales increased by 31 percent.
"I'm incredibly proud of our community of vibrant independents and grateful to our valued supplier partners for the support they showed us during this year of unprecedented supply chain challenges," said Bill Weisberg, AD chairman and CEO. "We found great strength in partnerships and discovered new ways to innovate and create value together. We are looking forward to another great year in 2022."